Network N is a UK-based media company focused on gaming journalism. They use Parse.ly's analytics for day-to-day management of their editorial staff and for sourcing deeper strategic insights. Recently, insights from Parse.ly led them to redesign their site, leading to an increase in revenue of 75%.
Results
Simplified day-to-day management saves hours of reporting per week
Insights from Parse.ly led to a site redesign resulting in 75% more revenue
Analyzing a 12-month period of data led to strategic redirection, doubling traffic
Keeping the team on track with simplified daily management
Ben Maxwell shares his screen on the Zoom call with the Parse.ly team, logging into the Parse.ly dashboard for one of his company's websites. He's the Publishing Director at Network N Media, and he's showing us how he uses our product to drive revenue.
Network N is a global media business reaching more than 60 million unique users per month. They run popular gaming and entertainment news websites, including pcgamesn.com, pockettactics.com, theloadout.com, thedigitalfix.com, and wargamer.com. They also serve as an ad network and a content distribution network.
On the screen, Ben pulls up the Sections category of the Parse.ly dashboard. Network N set up their digital properties so that each Section is dedicated to a single game, which might over the course of time have many articles written about it. Roblox, Call of Duty, World of Warcraft, and other hits populate the list of Sections in front of us.
He then selects the "Publish Date" filter, choosing to look at only articles published the day before. With this view, he can see all the articles written yesterday categorized by each game. Some topics, like FIFA, have multiple articles.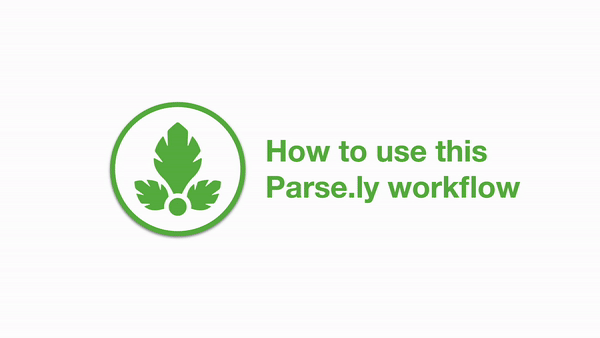 "This is part of my day-to-day management," Ben says. "I'm making sure the writers are focused on things that are going to perform, instead of what might be a passion project."
In particular, he's looking for cases where perhaps a journalist has written a story that originally broke elsewhere, writing about things that are perhaps too niche, or maybe writing too many stories on a single topic (rather than diversifying).
"For example, I might reach out to the editor of this article here and tell them, 'I'm not sure we should spend time writing about this.''"
He pauses for a moment.
"In fact, I will reach out to them, right after we're done here."
This workflow, described above, provides Ben and his editorial managers with the ability to quickly and quietly provide the kind of spot checks and course corrections that keep staff on track.
If it weren't easy, and fast, this workflow might not happen on a daily basis, or with as much depth. Network N has always provided this type of feedback to their team, but previously, they had to trawl through their website archive for the list of articles, or dig around in "complicated" Google Analytics screens. Fortunately, Parse.ly has accelerated the organization of this data and made it easy.
"It's a really easy way to see a full day's work," Ben says. "And it's significantly more parse-able than Google Analytics."
Sourcing deeper insights for big strategic decisions
Day-to-day management is not the only reason Ben and his team use Parse.ly. Network N also uses Parse.ly to dive deep into the data and understand performance at a strategic level.
One of his editors, Tom Percival at The Digital Fix, notes that Parse.ly has been invaluable to their ability to accurately access what type of news stories actually work best for the publication.
"Parse.ly has completely reshaped how we source and package stories," Tom says. "We looked at our page views and user numbers over the course of 12 months. This allowed us to confidently pivot away from simply following the day's news agenda and instead set our own."
Of particular note is the site redesign project Ben's team recently finished. They knew via Parse.ly that op-eds were performing particularly well, even though the site didn't do a good job of showcasing them. Most of their site visitors came for gaming guides via search channels but didn't have an easy way of discovering editorial content. However, when visitors did manage to find the editorial content, engaged time (a measure of how long a user spends with content) went through the roof.
Ben worked with Project N, another Network N company, redesigning their site to better surface editorial content. The results were immediate: page views jumped by roughly 50%, revenue jumped by 75%. The new design attracted more traffic overall and improved monetization for each individual visitor.
The editor's best friend
Ben reached out to his editorial staff and asked them to share why they like using Parse.ly. Here are their hot takes:
Rich Scott-Jones, Editor, PCGamesN
"The big improvement for me over using Google Analytics is that Parse.ly makes it easy to see things which are NOT working. The way we can tag and subcategorise content in Parse.ly enables us to filter out stories that aren't relevant to particular queries, and working with a smaller and more focused dataset enables us to see all the stories in that set including the underperforming ones.
With GA we had to sift through all the stories on the site, manually disregarding guides if we wanted to track news performance, and making it almost impossible to see the bottom few."
Jessica Wells, Editor, The Loadout
"Parse.ly is the best traffic tool I've used, providing real-time data that allows us to hone in and capture trending stories in minutes. The Loadout uses its alerts system in Slack for identifying high-trafficking stories, which, when paired with referral data, allows us to pinpoint how and where a story is getting traffic.
Its tagging system also means we can check in on the performance of each site cell, which comes in particularly useful when changing strategies. When The Loadout got top stories boxes, we were able to look at the performance of news month-on-month, track its changes, and work out what games and topics we should (and shouldn't) be focusing in on as a result."
Tom Percival, Editor, The Digital Fix
"Parse.ly has provided invaluable insight into how we run our News Cell and completely reshaped how we source and package stories. By looking at our page views and user numbers over 12 months, we've been able to accurately access what type of news stories worked best for The Digital Fix.
This allowed us to confidently pivot away from simply following the day's news agenda and instead set our own. Since implementing this change, we've doubled the traffic to the News Cell in less than half a month."
Ruby Spiers-Unwin, Editor, Pocket Tactics
"Parse.ly allows us to make edits and update guides as soon as a surge in traffic begins. It helps us get insight into what is trending at any given moment, and means we never miss out on a surprise mobile game patch or news. Recently we managed to tackle an update for Garena Free Fire that had slipped under our radar due to a traffic spike we noticed on Parse.ly."
Learn More
Interested in learning how other editors, writers, marketers, and organizations use Parse.ly every day? Reach out to our team for a free consultation.