Create better content experiences for your clients
Grow your practice with the premier solution for content analytics.
As a Parse.ly partner, you can:
Attract more customers and grow your business
Build confidence with your customers, improve transparency, and prove results
Improve efficiency and data accessibility across your team
Interested in working with Parse.ly as a Featured Partner?
Contact us here and a Partner Manager will be in touch to discuss further!
More value for you.
More value for your clients.
Parse.ly is trusted by organizations where content is their product. It simplifies access to analytics, so everyone across the organization can view and explore the results of the work produced.
As a Parse.ly partner, we provide you product discounts, referral revenue, go-to-market strategy support, training, and co-marketing.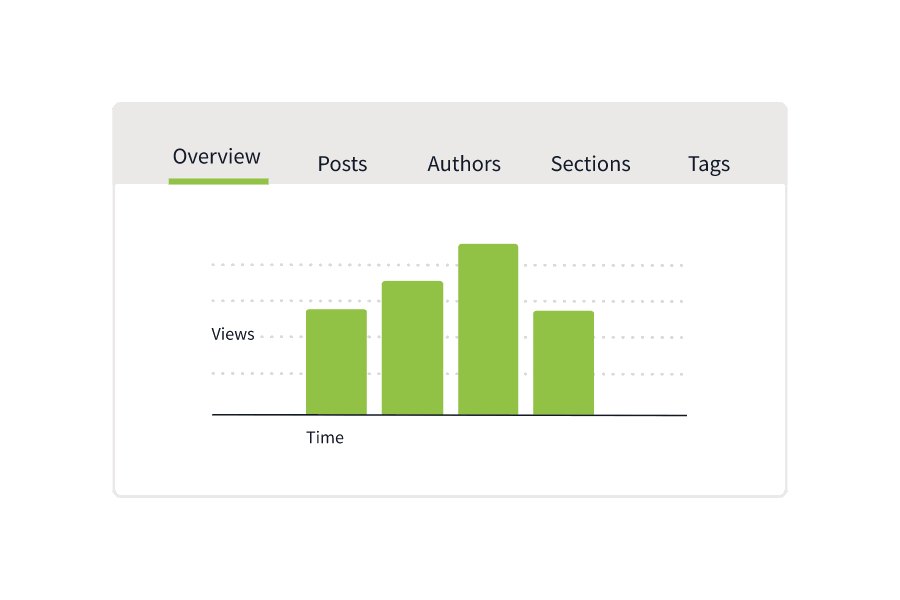 Simplify your workflows
Parse.ly presents data in terms that content teams understand. Instead of URLs, look at posts, topics, titles, and more. Instead of gathering data from 15 different tabs, look at it all on one page.
Grow your business
Build confidence with your customer's. Profit by validating ROI, suring up renewals, and opening new channels for engagement.
Ensure your success
We don't just give you access and say "Have at it!" Parse.ly partners have access to curated training, making sure you are getting tangible value from the platform
Attract more customers
Benefit from co-marketing opportunities, including joint promotions, round tables, and events with Parse.ly.
Optimize your investment
We offer a highly competitive discount on Parse.ly products to the partners in our ecosystem, and we pay you for the referrals you bring.
Raise your brand visibility
Enjoy a dedicated page (logo included) on the Parse.ly website all about your business, access to training materials and partner badges, and opportunities for joint marketing initiatives.