Content Matters: AI Trends 2023 Report
Fill out the form to get instant access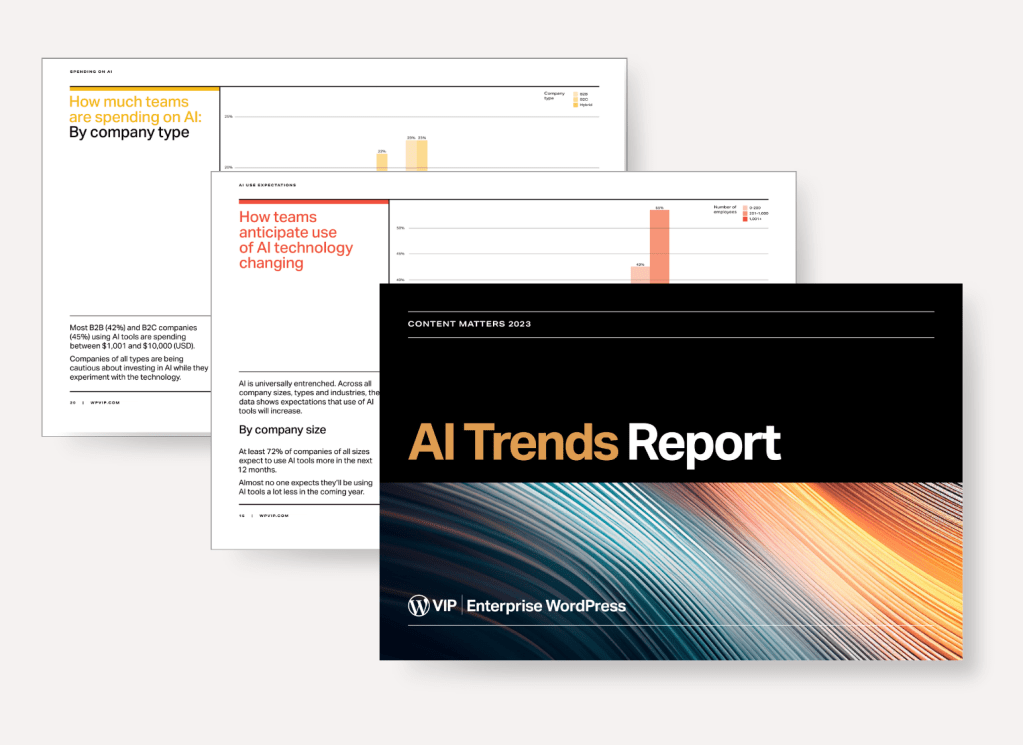 The state of gen AI—use cases and spending by business and industry
2023 was the year of the generative AI takeover. Or was it?
We're still not quite at the tipping point where artificial intelligence tools are basic, everyday commodities, but they're clearly reshaping how we work and content.
Earlier this year, in our Martech Trends 2023 Report, we learned only 3% surveyed said they don't use AI or don't know how their team uses AI.
Now, from media and publishing to Finserv and the public sector, we've taken a closer look at the state of AI adoption. Explore what 1,500+ marketers and content creators told us: how often and how they're using AI, and how much they're budgeting for their AI toolkits.
What you'll be prompted to learn by reading the report:
The top AI uses cases—design, illustration, and image creation to social media, writing copy, and content creation—by industry, organization size, and company type (B2B/B2C).

Which industries are going all in on AI, who's still hesitant based on data security, regulatory, and plagiarism concerns—and who plans to actually decrease AI usage this year.

Current and forecast AI tools spending patterns—and who's adopting a wait-and-see approach before committing bigger budget.
Key stat: Almost three in four companies, regardless of size, plan to up their use of AI technology over the next 12 months.
Unpack all this and more, including the opportunities for AI growth beyond content creation (such as personalization). And decide for yourself if an "AI arms race" is already on the horizon.