Measuring Content Marketing ROI: How to Make the Case for a Bigger Budget
Fill out the form to get instant access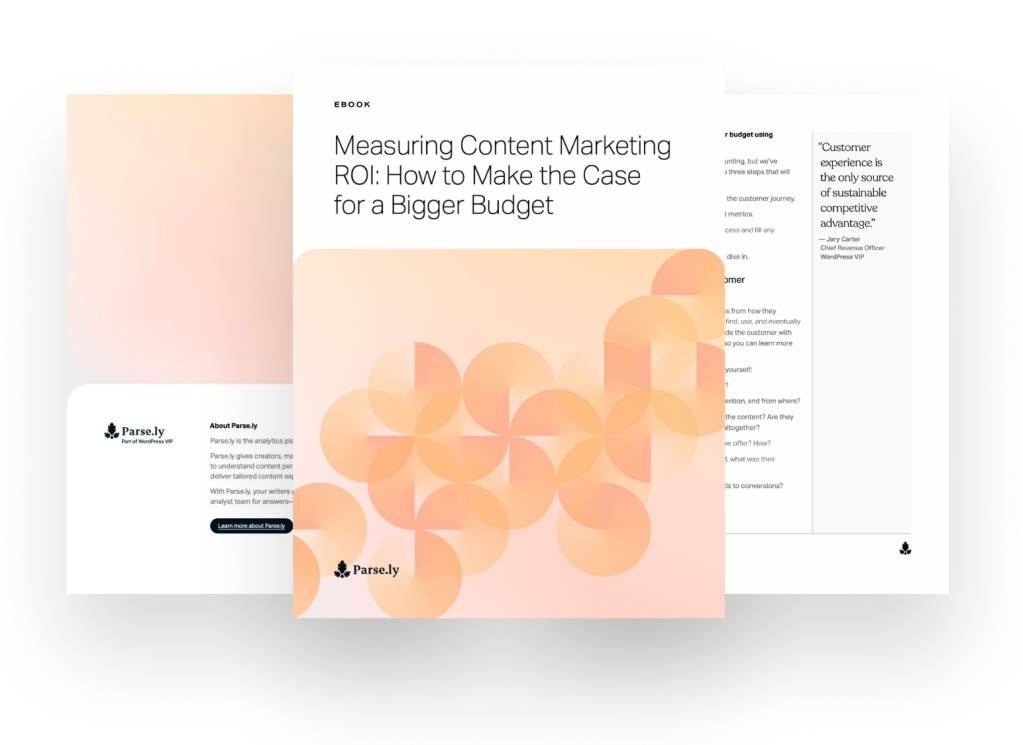 Times are tough and budgets are tight. You know content is essential to attracting new customers and driving revenue, but does the C-suite?
The current economic climate is forcing businesses to look at their budgets, reduce spending, and invest in strategies that guarantee the biggest results. Now's the time to evaluate content's impact on the bottom line and prove to the organization that it's more than a "nice-to-have."
In this guide, learn:
Why businesses can't grow without a content strategy backed by data & analytics
Which metrics to track to prove your content is driving revenue
How to ask for a bigger budget (and get it)
Learn how to measure content's ROI so you don't risk losing out on budget for the rest of the year and next.