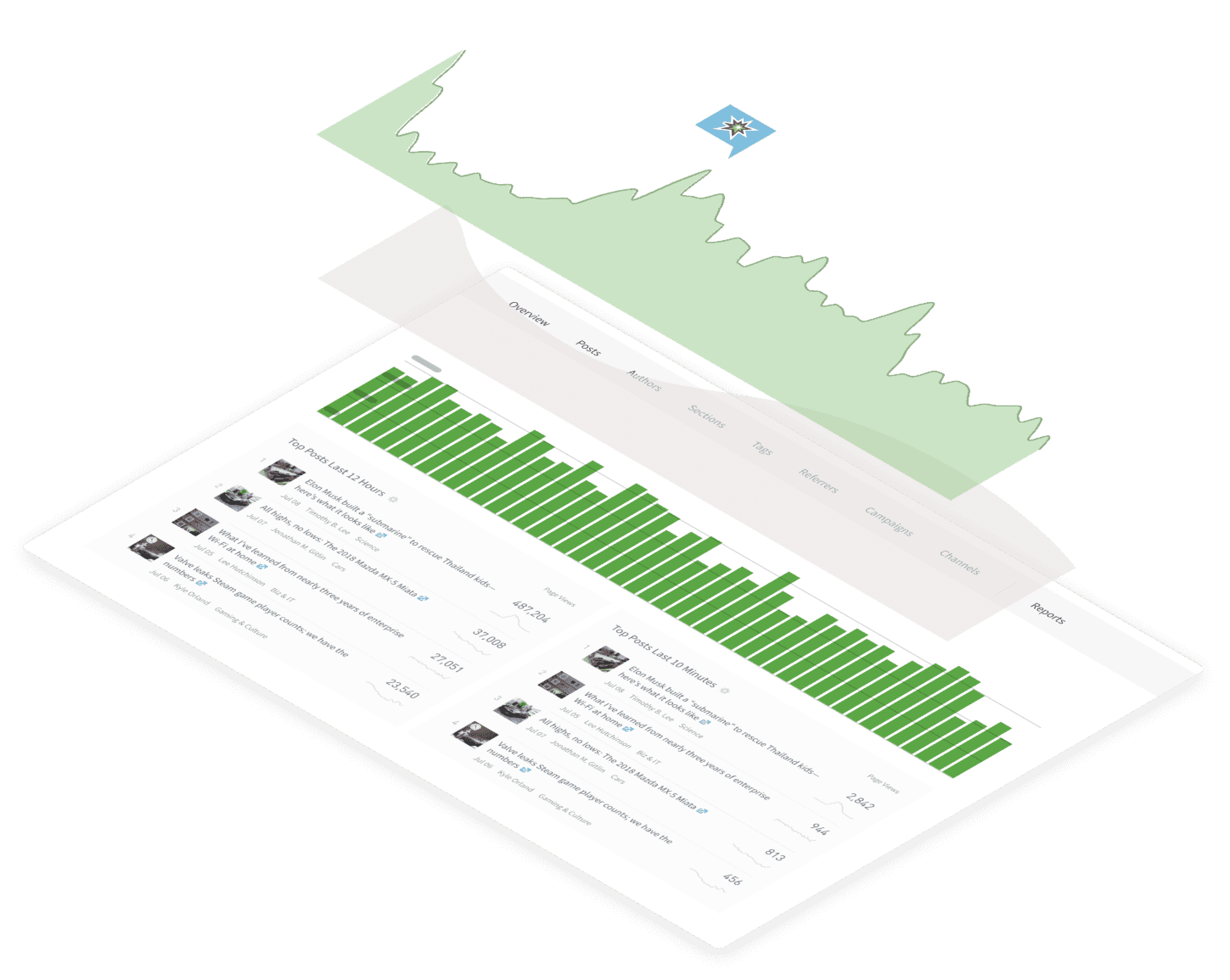 Partner with Parse.ly to boost your content strategy and show results that matter
Parse.ly and our partners are trusted by organizations where content is core to their business. Together, we simplify access to analytics so more time is spent connecting content marketing efforts to business outcomes rather than fumbling through meaningless data.
Create better content experiences for your clients
Parse.ly makes working with content data easy so your team of creators, marketers, and executives can get the insights they need. Give your customers confidence that their investment is driving engagement, conversions, and ROI by growing your practice with the premier solution for content analytics.
As a Parse.ly partner, you can:
Bolster your analytics capabilities and measure how content drives impact
Attract more customers and grow your business
Build confidence with your customers by measuring effectiveness and validating results
Improve overall efficiency and data access across your team
Simplify your workflows. Parse.ly presents data in terms that teams understand. Instead of URL lists, complex data visualizations, and confusing charts, look at one seamless dashboard to get the information you need, when you need it.
Connect your content to business outcomes. Dive deep into campaign metrics, referral traffic, conversion events, tags, and more to build, review, to inform your next content move.
Trusted by companies across the globe
Find the perfect match
Our partners are masters in all forms of marketing, leveraging Parse.ly as a tool to drive ROI and prove results. Whether you are looking for support building your next social media campaign, need help writing those pesky blog posts, have a video advertisement you need to produce, or need to optimize your editorial strategy, we have the pros who can help you get the job done.
Interested in partnering with Parse.ly?
Learn more about how the Parse.ly Partner Program can complement your business and drive towards growth. Contact us here and a Partner Manager will be in touch!