Parse.ly and WordPress VIP
Content has never mattered more
Parse.ly and WordPress VIP offer an enterprise-grade content management, commerce, and analytics platform to further fuel business growth.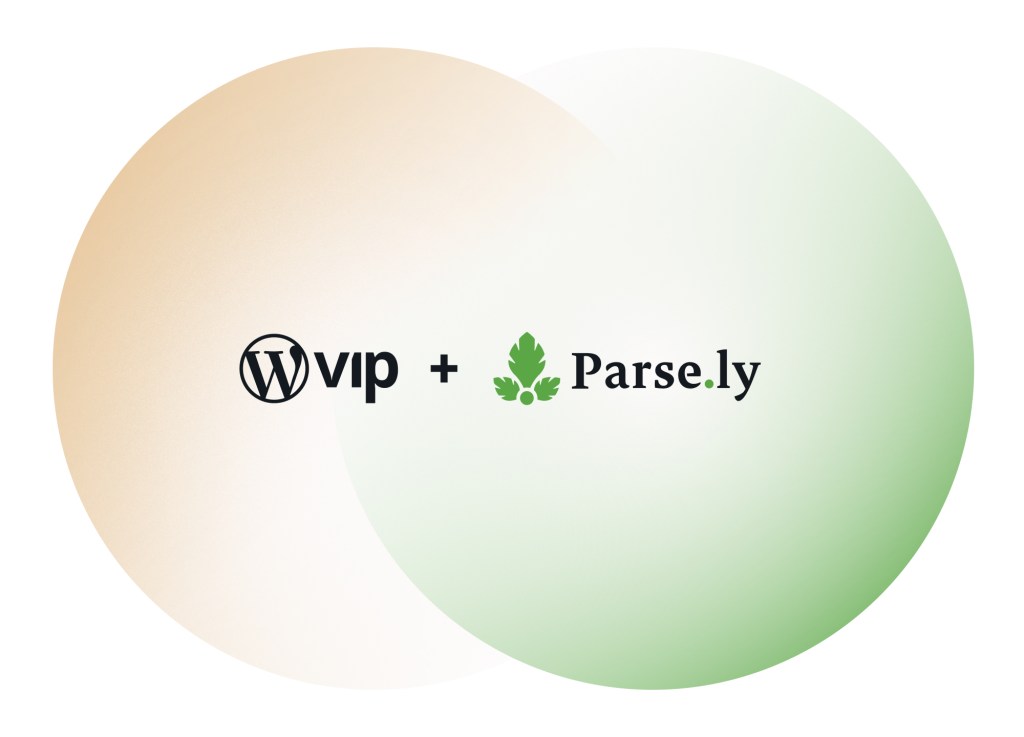 With Parse.ly
Page analytics
Measure page performance through data visualizations. Understand time on page, organic search traffic, referrers, views by keyword/tag, traffic by author, and onward clicks. Gather insights into traffic patterns, content creation over time, and comment communities.
Data pipeline
Leverage all of your content analytics data in a format compatible with cloud SQL engines and open source analytics frameworks, to power turnkey BI and data science.
Conversions
Group traffic by visitor session to do multi-touch attribution of conversion events to understand the content that leads to conversions or purchases.
Personalization
Engage your customers with personalized experiences across email, mobile, and web.
Auto-tagging
Leverage natural language processing and machine learning to automatically detect categories, topics, and clusters of semantically related content.
Recommendations
Scan all of your content, analyze it, and use it to display high-performing posts or products.
All companies are content companies.
All marketing is content marketing.
WordPress VIP and Parse.ly provide marketers with agile content creation and analytics, to understand the impact of those digital experiences beyond clicks.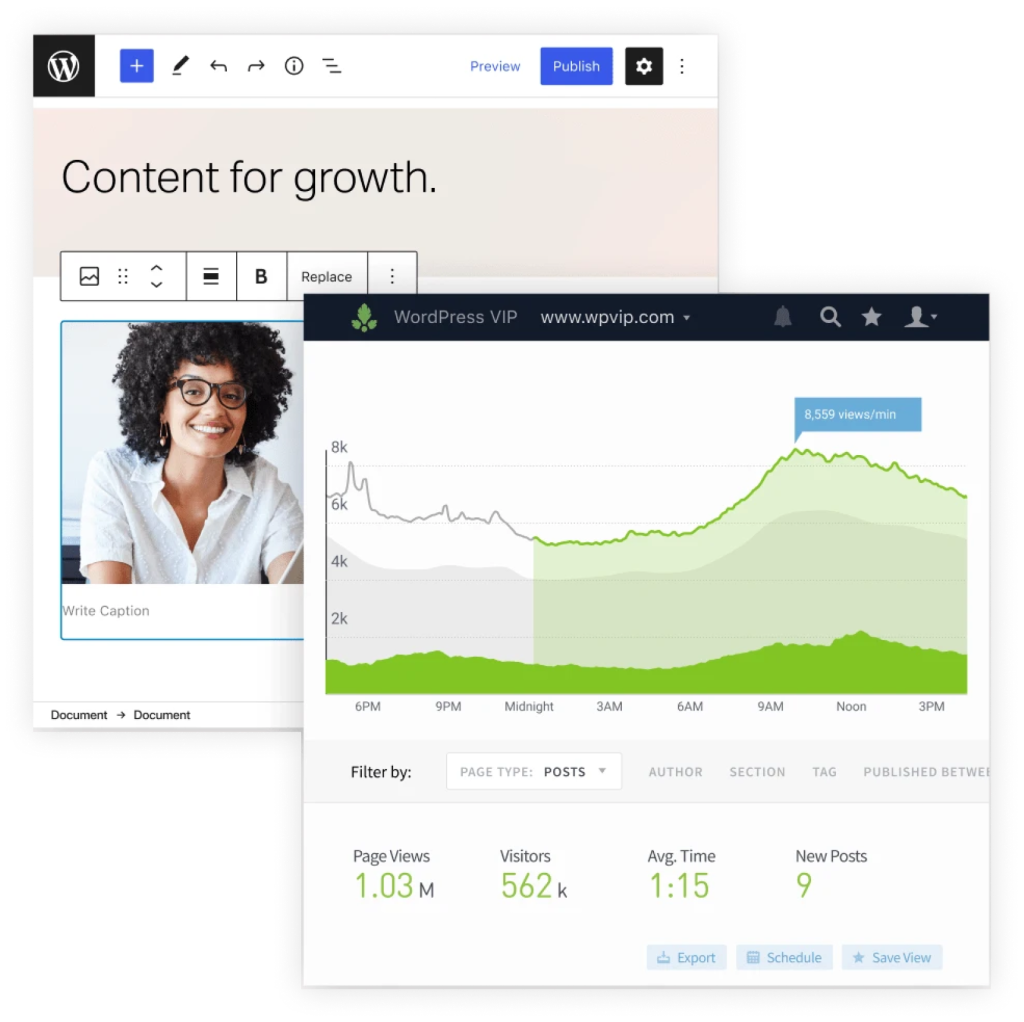 With WordPress VIP
Powerful content and developer workflows
Scale and customize workflows and collaboration across WordPress multisites and distributed teams.
Make better content, faster
Keep agile with Gutenberg, the world's most flexible drag-and-drop editor.
The power of open source
Avoid vendor lock-in and licensing costs, freeing you to focus on customer experience. And you own your code, your roadmap, and your innovation.
Highly available and robust APIs
Connect WordPress to all kinds of systems and processes, including mobile apps and decoupled front ends. The possibilities are endless.
Scale with content and commerce
Purpose-built commerce integration, for media-rich digital experiences that will engage your customers.
Market leadership
We assemble the best enterprise solutions, experts, and global agencies from the WordPress community. Take advantage of the software that powers 30% of the Fortune 100.
Ready to see Parse.ly in action?
Join thousands of editors and content marketers who use Parse.ly every day.