See a demo of Parse.ly for WordPress users
Parse.ly makes it easy to understand the dozens of ways readers interact with your content. Prove which content drives results to build a better, smarter content strategy.
That's why a Parse.ly demo includes:
A detailed live walkthrough and core functionality overview
A breakdown of how Parse.ly goes beyond basic WordPress stats
A tailored plan to get more out of your content with analytics
Plans start at $3,000 per month.
Get a demo of Parse.ly Analytics
Setting up Parse.ly is fast and easy
We get it. Analyzing the performance of your content across many platforms and channels needs to account for way too many variables. It's impossible to do it without a tool that is not 100% designed for this. That's why we've built Parse.ly.
Premium content analytics
Measure beyond the click
Use more than 30 unique attention metrics to track the performance of your content.
Measure across all channels: web, social media, iOS, Android, Google AMP, Apple News, and more.
Track in real-time, and compare against historical results.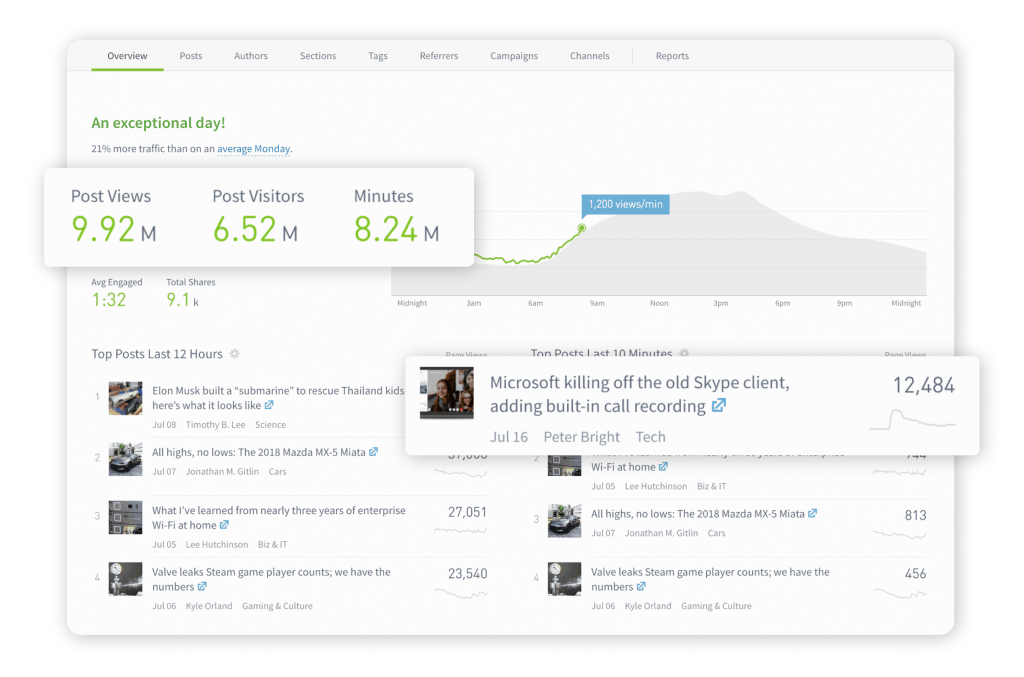 Filters and segments
See the whole picture with powerful filtering and segmentation
Filter your data by campaign, author, path, word count, and more.
Segment your audience by traffic source or visitor type to laser focus on your best customers.
content conversions
Prove which content drives conversion
Track your customer journey and understand what converts your visitors into customers—without having to ask your data team.
Double down on the content that matters, and get the whole team on board with powerful reporting and easy dashboards.